Celebrities are probably under the most pressure always to look their best. Most people working in the media survive off of the lifestyle of celebrities because people are always interested in what the 1% does.
This is why when celebs speak out on how to look your best it's always pretty big news. Halle Berry, the iconic, Oscar-winning actress is one of these huge faces who speak out on topics like these. She recently came out to talk about her diet regimen that has changed her life for the better. She even said that following her regimen even reversed her diabetes symptoms.
The Famous Ketogenic Diet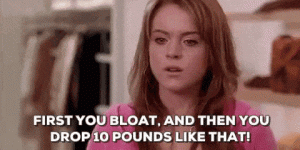 Halle has been in the spotlight for decades now, and she has always managed to look her best. Regardless of the fact that she's 51 years old [!]. She's got an amazingly toned body that younger people dream of.
She recently spoke about going Keto. In addition, she also said that she despises the term "Diet" and advises to look at it as a lifestyle, and nothing a torture regimen!
She also said that not only going Keto has helped maintain a toned body, reverse her diabetes symptoms, it has also slowed down the aging process!
Even though aging is something that we should embrace and approach with understanding, we still want to look our absolute best. If you take care of your body, age is going to be no problem for you! Just look at Halle.
The Ketogenic diet helps you lose weight, be more energetic, and control your appetite. It even helps you get rid of chronic migraines! Being selective about what you eat can do wonders for your system and well being.
How Does It Work?
This food regimen works on the low-carb principle. Your body produces ketones so that you can use them to produce energy. When you eat something that has a lot of carbohydrates, your system is just going to turn them into sugar, which is unhealthy and dangerous.
Once your body gets used to using glucose as its main energy source, your body just stores all the fat in your body. You can control this by following the Keto Diet.
The Benefits
Weight Loss
An Extended Life Expectancy
Reduced Risk of Developing: Heart disease, Diabetes, Brain Disease
How Can I Go Keto?
Luckily for us, going Keto is not something exclusive and crazy expensive. You can actually start right now if you wanted to. It consists of mainly avoiding carbohydrates, and you don't need to buy any crazy expensive chemicals, visit nutritionists or get expensive, dangerous and painful procedures.
Avoid eating starches, fruits, and wheat. These are refined carbs. Stick to dairy, veggies, and nuts instead. The only exception in this list is going to be avocado, berries, and star fruit.
Interestingly enough, the Keto diet is moderate in protein, extremely low in carbs, and high in fats. It goes something like this: 5% carbs, 25% proteins, and 70% fats.
If interested in certain specific foods that you should eat, we've prepared a tiny list for you down below.
Avoid
Tubers like Yams and Potatoes
Fruits like Oranges, Bananas, and Apples
Sugars like Maple Syrup, Agave, and Honey
Grains like Cereals, Rice, Corn, and Wheat
Focus On
Leafy greens like Kale and Spinach
Meats like Lamb, Fish, and Beef
Veggies like Cauliflower and Broccoli
Dairies like Butter, Creams, and Hard Cheeses
Seeds and Nuts like Sunflower Seeds, Macadamias, and Walnuts
Berries
Eggs
Avocados
Fats like Salad Dressings and Coconut Oil
Sweeteners like Monk Fruit, Low-Carb Sweeteners, and Stevia