Aluminum foil is one of the most common things we all use in our homes for all sorts of things. But, we've found 15 more and have decided that we'd like to share them all with you. If you're interested in all of these ways you can use aluminum foil scroll down below!
Get Rid of Static Electricity from Clothing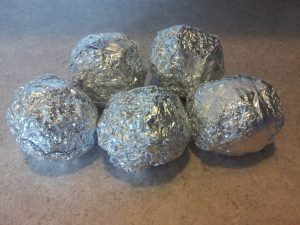 Rub a ball of some foil to eliminate static electricity off your clothing.
AAA to AA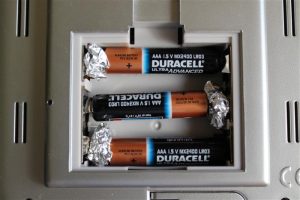 Turn your AAA batteries to a pair of AA ones. Just place the foil on the positive ends before putting them inside a device.
Iron Clothes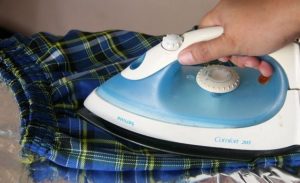 Speed up the time it takes to iron your clothes by putting some aluminum foil underneath your clothing.
Replace a Funnel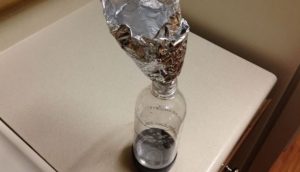 If you don't have a funnel to use, just mold the foil in the shape of one and use that instead!
Sharpen Scissors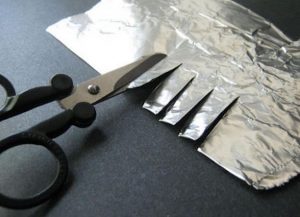 You can use aluminum foil to sharpen your scissors, Do this by rubbing the blades with some aluminum foil.
Clean a Hot Glue Gun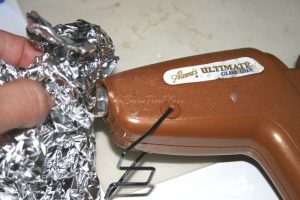 Clean a hot glue gun by using some aluminum foil.
Better WiFi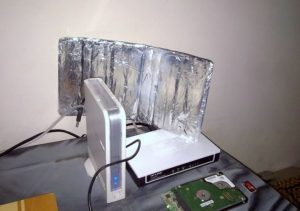 Place a piece of aluminum foil on the side of your router to get a stronger WiFi signal.
Move Furniture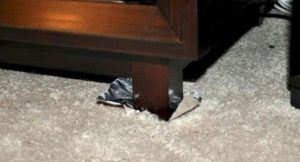 Put some of the foil on the legs of a table to move it around your room a lot faster.
Clean Your Silverware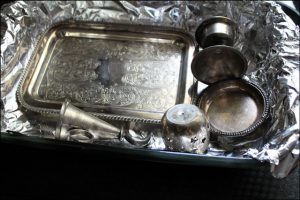 Add salt, baking soda, and some hot water over the surface of some aluminum foil is going to clean your silverware in no time.
Clean Your Iron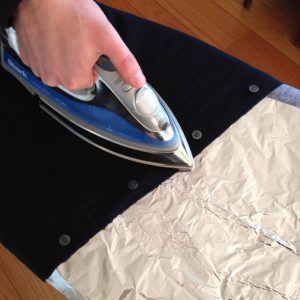 Aluminum is also great for cleaning up a dirty iron.
Keep Food from Getting Burnt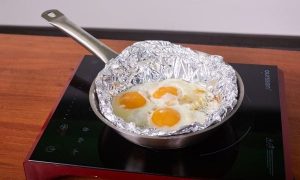 Place some aluminum foil to make sure your meal won't get burnt!
Make Cookie Cutters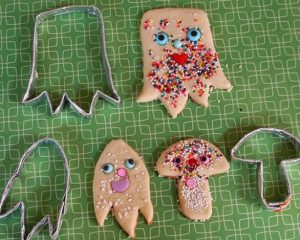 You can make all of the shapes that you'd like by using aluminum foil!
Make a Stylus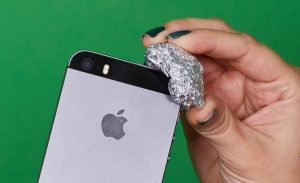 You can use aluminum foil to make a stylus because the aluminum is going to react with your touchscreen.
Seal Your Plastic Bags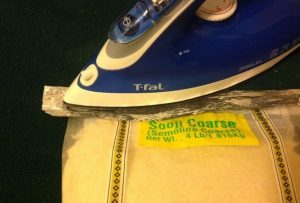 Keep your food fresh at all times.
Clean Rust off Chrome-Plated Surfaces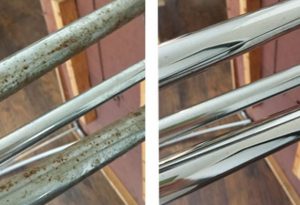 Since chrome can accumulate lots of rust real fast, using aluminum foil to clean it is a good idea.
Share and comment on this post to spread the word!